Gutter Products
We fabricate a range of gutters including butt straps, stop ends, gutter support arms, outlets and rainwater pipes to customers' requirements.
The trimline gutters are made in 0.7mm plastisol and the maximum length is 3 metres.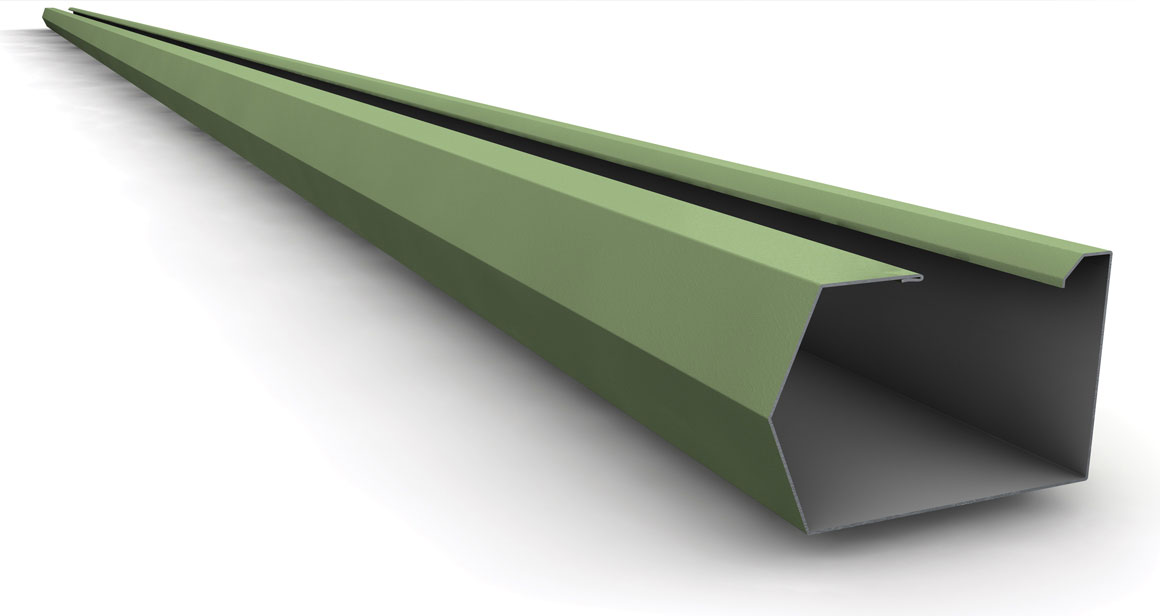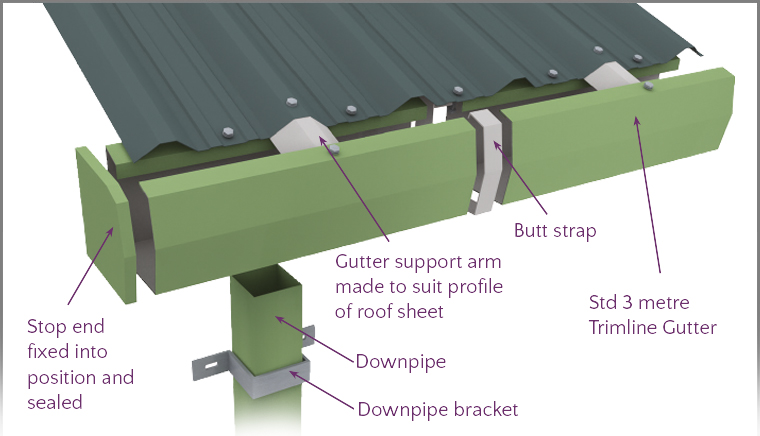 Galvanised Box Gutter, Valley and Boundary Wall Gutters are manufactured in 3 metre lengths (cover width 2950mm) to customers required dimensions.
• Punched and joggled joints make installation easier
• Loose or welded stop ends with weir if required
• Loose or welded Outlets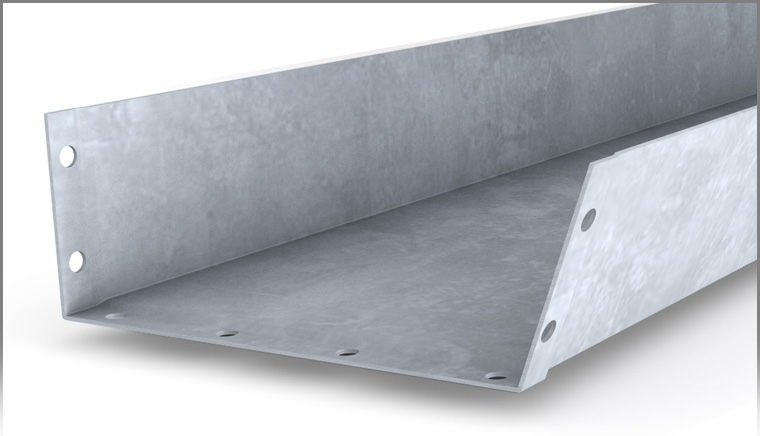 Insulated gutters consisting of an outer galvanised skin, a rigid insulation core and an internal steel white liner. These can be made from 1.5 or 2mm galvanised steel.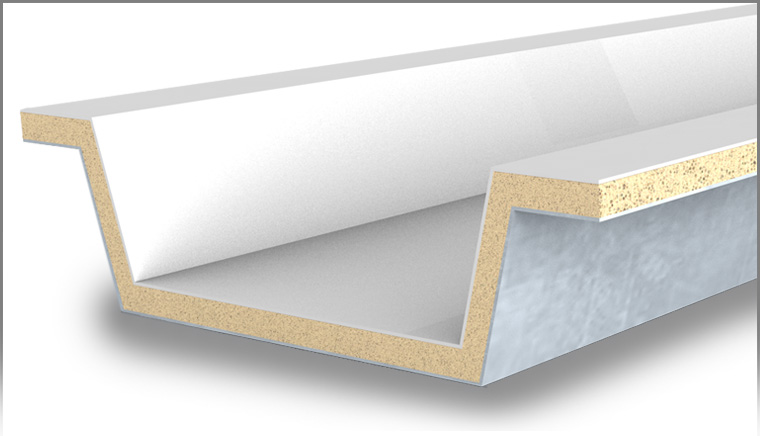 Down Pipe Flashings are manufactured to meet customers' individual requirements.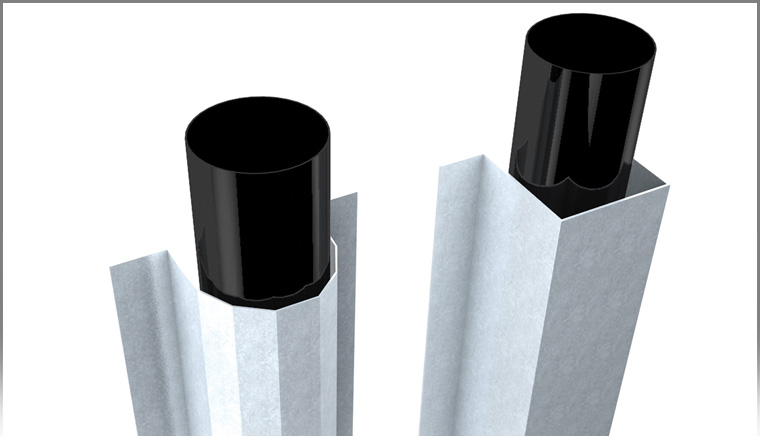 All accessories – bolt sets/clip nuts and mastic are supplied as standard